D21 Deluxe Mobile Dish Washing Trailer (20FT)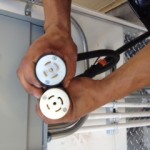 We offer warewashing facilities with a 20ft dishwashing trailer for rental.
There are a number of mobile kitchen rental companies in the market and each offers solutions to cater and serve customers based on the situation and market population it targets. Temporary Kitchens 123 rises above the competition as it offers not only the best equipment solutions but also the best service when it comes to costings, logistics and customer support. Dishwashing trailer for rental  makes sure that customers' needs are addressed and expectations are met.
D21 – Deluxe Mobile Dish Washing Trailer (20 Ft.)